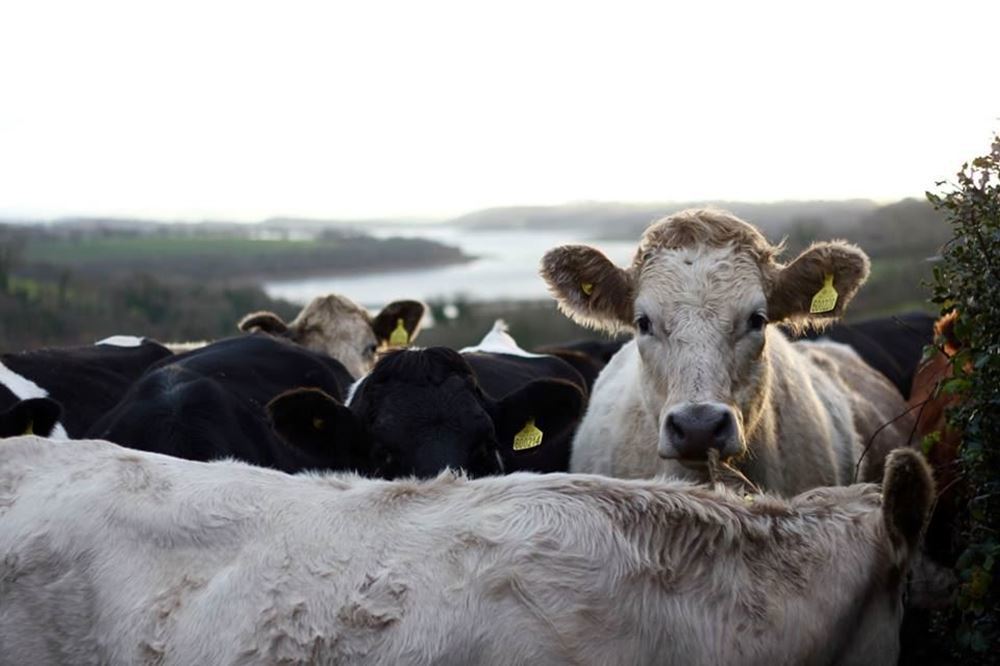 We only have 12 cows in our herd, which by modern standards makes it very small. Having a small herd means the cows get plenty of individual attention and people often say how well they look.
Our organic extensive farming system and low yielding cows mean they rarely suffer any of the problems often associated with intensive dairy units.
Our milk is pasteurised on the farm using a simple batch pasteuriser and is not Standardised (where the cream level adjusted to an exact amount) or Homogenised (a process that breaks down the cream in order to spread it evenly throughout the milk and prevent separation). So, unlike generic supermarket milk, ours will have slight seasonal variations of cream content. As the milk is produced, bottled and sometimes even delivered on the same day, it is about as fresh as you can get and will keep easily for a week in the fridge.